Made in New York is the first international online jazz competition that aims to churn out some of the best jazz talents across the globe. These days, when every possible form of entertainment is becoming virtual, why not music competitions? The organizers of the competition, a community of jazz music lovers, have conceived and executed this brilliant concept by neatly harnessing the power of the web.
Made in New York jazz competition attempts to break all geographical barriers. Jazz students from ANY country can bring their skills to limelight by submitting music videos online in seven different categories – yes, this is how the organizers of the competition make you attain worldwide fame, and that too within minutes of you uploading your video! What other form of media can do such a miraculous thing? Apart from enabling widespread popularity, the competition paves way for a fantastic recognition and visibility, right from the word "Go".
The judges will make the final selection of the winner, from a group of candidates selected by a combination of the committee and popular votes.
Starting 2017 we offer 5 different categories to enter, so every musician is likely to find something to their taste.
JAZZ MUSICIANS FROM ANYWHERE IN THE WORLD CAN SHOWCASE THEIR TALENT AND ENTER THIS UNIQUE JAZZ COMPETITION, SIMPLY BY SUBMITTING VIDEOS ONLINE.
For Sponsorship Information, Please Contact The Event Organization Directly At:
www.madeinnyjazz.com/pdf/Partnership-Options-2017.pdf
www.instagram.com/madeinnyjazz
www.youtube.com/user/madeinnyjazz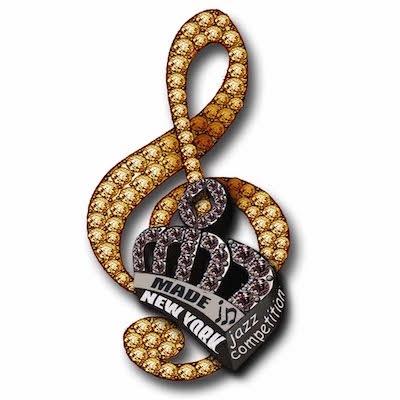 THANK YOU!
Thank you. We are deeply grateful for your sponsorship.